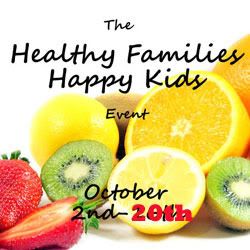 Wow...we thought two weeks would be enough, but there are so many amazing companies that want to be a part of our Healthy Families, Happy Kids event that we are extending to the 20th! We want to bring you all these amazing products, so make sure you get all your entries in...
can you believe that the initial giveaways will be ending tonight
? Make sure to stop by
Chubby Cheeks Thinks
,
Two Monkeys & a Washtub
, and
The Coupon Challenge
now!