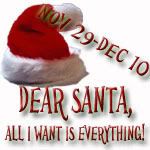 WHY CHOOSE ERGO?
The ERGO Baby Carrier's ergonomic design supports a correct sitting position for the baby's hip, pelvis and spine growth. It disperses most of the baby's weight between the hips and thighs, which helps to eliminate compression of the spine when hanging by the crotch which most other designs require. The ERGO also balances the baby's weight to parents' hips and shoulders, and alleviates physical stress for the parent. Waist belt circumference from 25" to 43" and fits from 5' to 6'5" body height with adjustable shoulder and chest straps! (Note: If your baby is less than four months old you will need an ERGO baby Infant Insert in order to safely carry your baby in the ERGO baby Carrier. - sold separately)
With two boys ages 2 and 4, we've now gotten past the days of carrying them close to our hearts as their little heads rested against our chests and boy do I miss those days of snuggling and cuddling with them! We purchased an
ERGO Baby
Original carrier in Cranberry/Black (no longer available, but it was pretty) when our oldest was 4 months old (infant insert wasn't available then) and used it constantly! He was definitely a cuddly baby and loved being right beside us at all times, and the
ERGO Baby Carrier
definitely saves your back and is comfortable for baby too! Our youngest son started in the ERGO Baby Carrier when he was about 4 months old as well, but became an independent soul as soon as he could walk at 12 months.
(Picture courtesy of ERGO Baby - Heart to Heart)
ERGO Baby
was a priceless resources with two young boys in the airport on many occasions! I knew that I could push one in the stroller secured and the youngest would be against me! I didn't have to worry about anyone running off and that was always a plus when they were little and we had places to be. For us,
ERGO Baby
was not only about the loving touch of holding our boys so close to our hearts, but also the security of knowing they were safe!
You can purchase
ERGO Baby Carrier
online and at select
retailers!
The Original ERGO Baby Carrier retails for $105 (worth every penny), the Performance and Organic have a slightly higher retail price.
Win It - Giveaway Details!
One winner will win their choice of
ERGO Baby Carrier
(from available stock at Maui HQ). This giveaway is open to US & Canada (CAN residents may have to pay a customs fee) and will end on December 18th at 10:00PM Central. I'll email the winner who will have 48 hours to respond or a new winner will be chosen.
Visit
ERGO Baby
and let me know something you learned about the carriers or your favorite style and why!
(If it states 2 extra entries, please leave 2 comments)
Follow me on Google Friend Connect (see right hand side bar) (+1 extra entry)
Subscribe to Two Monkeys & a Washtub by e-mail/
RSS feed
(+2 extra entries, you can do both)
Follow monkeyswashtub on
Twitter
(+1 extra entry)
Follow ERGOBaby on
Twitter
(+1 extra entry)
Tweet up to 3x daily, must be 1hr apart, leave one comment with the link to your tweet (up to 3 extra entries daily):
Win an ERGOBaby Carrier @monkeyswashtub from @ERGOBaby *US&CAN*

http://goo.gl/fb/GSgq7

Ends 12/18!
Enter to win an ERGO Baby Carrier at
Rachel's Reviews & Giveaways
(Ends 12/15) - gives you an extra chance to win too! (+1 extra entry here just let me know you entered Rachel's giveaway)
Vote for me on the Fence (+2 extra entries daily)
Include the Dear Santa button (code on the upper left-hand side) on your blog's sidebar for 10 additional entries in every giveaway on every participating blog!
Disclosure: This is a giveaway post with a review written based on my own personal experiences with the ERGO Baby Carrier when my sons were young. No pictures of my own were included because I do not post my children's faces online and every photo wearing the ERGO Baby Carrier included their faces.