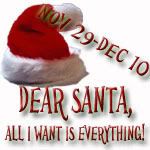 A HOMEMADE CHRISTMAS: Creative Ideas for an Earth-Friendly, Frugal, Festive Holiday
by Tina Barseghian includes many great ideas for quick and festive decorations and gifts this holiday season and for years to come!
I made the snow globes but of course added my own innovations even though I tried to follow the directions in the book. I like the idea of making your own safe version because you can personalize them. The first step was gathering the supplies: deciding on and finding the right container is basic to success: baby food rarely comes in glass screw top jars now and are thus hard to find. I decided to use short wide mouth glass canning jars which give you more options in the size and shape of decorative items to include. I have since emptied other glass jars that will work for future projects but I like the nostalgic look of the canning jars. I had to keep reminding myself that the contents had to be waterproof because they will be in water for a long time. This limits what you choose to include in your design. I also recommend allowing plenty of time (24 - 48 hours) after each application of glue. Depending on the complexity of the design this might be several steps and several hours. (one complete, one still a work in progress)
I followed the books's directions on adding water and glitter. I considered egg shells but like the extra "bling" that glitter provides. I used silver and white so that they would fall at different rates and prolong the show and it worked. Some other sources recommend adding something like glycerin or liquid soap to keep the glitter or snow in suspension longer but that wasn't necessary. I did not use the lid as the bottom of the "snow globe" as directed in this book. I wanted the globes to last longer without rusting or leaking, so the lid is my top! I would consider experimenting with sealable plastic containers the next time when making globes with or for young children. Snow globes are an interactive experience and I'm sure my kids will find a way to break these at some point...it's just bound to happen! I think they turned out really cute though!
There were several projects that caught my interest. Many are very quick and even one would add a special personal touch to your home, holiday celebrations or gift giving. The Knit a hat project in the book is a quick easy project for even the beginner. The Make your own Christmas stocking ideas in the book are great inspiration for making your own stocking or alternative shapes and many don't require sewing or special skills such as knitting or embroidery. Many seem to be quick and easy so there is still time to personalize a stocking for your self or someone else. I decided to reuse materials that I have on hand. I am set to cut up an old well worn favorite jacket and turn the fabric into something that I can enjoy for Christmases to come.
This is definitely a Christmas project book with ideas for simple projects that can be made, many with your kids help. You may have seen some of the ideas before, and some may just not make sense for your home (like making a ladder into a Christmas tree) but this book has some great projects for those just getting started in crafts or trying something new. Many projects can be made with items you probably already have on hand!
You can purchase
A Homemade Christmas: Creative Ideas for an Earth-Friendly, Frugal, Festive Holiday
on Amazon for $10.17 or in your local book reseller for $14.95!