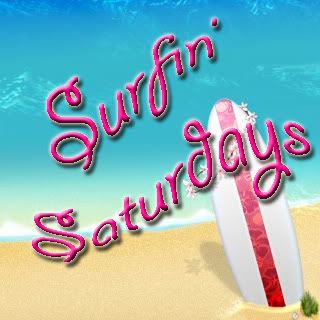 Welcome to the 8th Surfin' Saturdays hosted by
Chubby Cheeks Thinks
,
Two Monkeys & a Washtub
,
And Then There Were Four
and
The Coupon Challenge
! Each week we will be surfin' a different social network. You will have to check back every Saturday to see where we will be! One week it may be a facebook hop and then the next an email hop! It will be lots of fun and you will get to meet new people and see old friends as well!
We kindly ask that you follow these simple requests:
"Like" the hostesses in the first four spots (We will "like" you back! Just please leave a comment letting us know that you are "liking" us on our walls!)
Please only link up the network that is being hopped that specific week.
No spam please. These will be removed.
It would be wonderful if you are linking up this week if you could add our button to your sidebar or in a post to help spread the word! The more people that join, the more fun it will be! (Plus if you add our button to your sidebar you can grab 5 extra entries into any ONE of my giveaways!)
If someone "likes" you please feel free to "like" them back! If you "like" me and leave a comment, I'll be stopping by to "like" you back!
This is a new list every Saturday, so please remember to come back and link up!
While you're here, please stop by and enter my giveaways!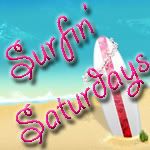 This week is FACEBOOK!
Please link up only your FACEBOOK PAGE!